The home of pianist and composer, Jacob's Piano.
A pianist, composer, and much more.
Hi! My name is Jacob Ladegaard, and I am a composer and pianist based in Copenhagen, Denmark. The name "Jacob's Piano" originates from my YouTube channel and has now become my primary artist name for all my released works.
In addition to my passion for music, I have also dedicated myself to the realm of education and online entrepreneurship. I am proud to have amassed over 1,400,000 subscribers on YouTube, 140,000 followers on Instagram, and have garnered more than 500,000 monthly listeners on Spotify.
At present, my life revolves around creating and recording music, both original compositions and covers, as well as producing content for social media. Furthermore, I am eager to share my knowledge and expertise through online courses available on this website.
Thank you so much for stopping by! – Jacob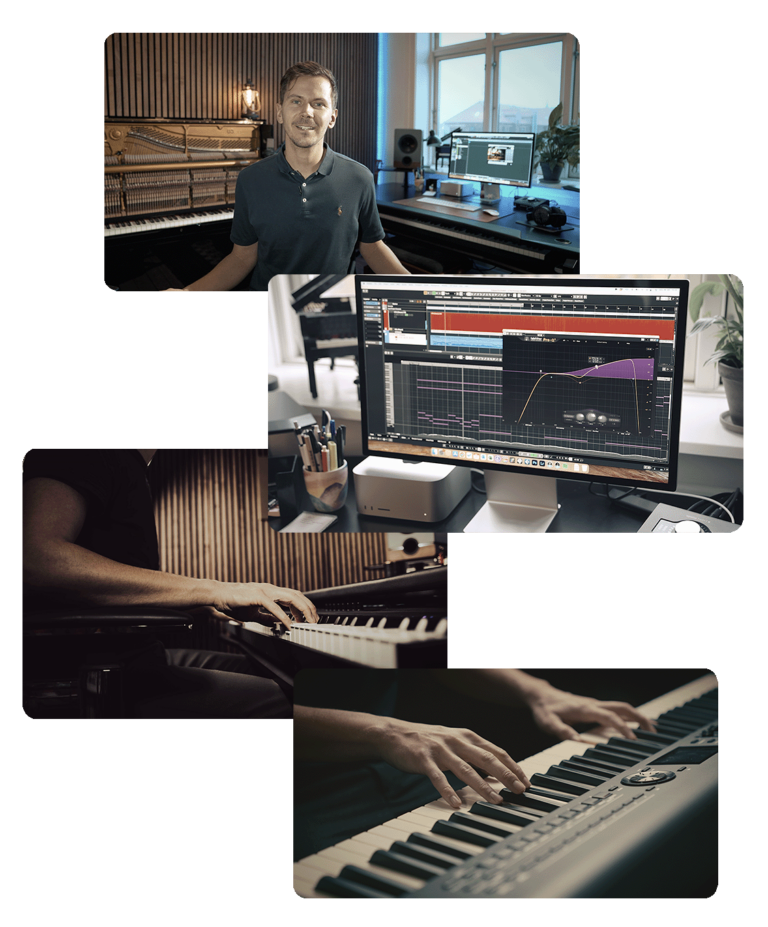 Introducing my brand new course platform that offers you the opportunity to learn from my courses and interact with other students. With this platform, you can elevate your skills and pursue your passion with confidence.
My piano journey has been rich with insights into various aspects of music production, website development, business management, social media, and more. I believe this wealth of knowledge can be useful to many, and my courses are designed to share everything I've learned in an easy-to-understand and effective manner.
Through my courses, my goal is to help people improve their skills, pursue their passions, and even turn their hobbies into full-time careers. So why not join me on this journey of learning and success?
Lean back, relax, and learn from my free
articles
and
videos
Article
I recently started to share my sheet music arrangements on OKTAV. In this post, you learn a bit more about the platform.