Want to know more about me? Here's the full story…
I am Jacob Ladegaard born in 1991 in Copenhagen, Denmark. I still live here in Copenhagen with my lovely girlfriend Bolette. I currently work full-time as a pianist and composer, but truth is that I graduated in economics from University of Copenhagen in 2019. How on earth did an economist become a composer?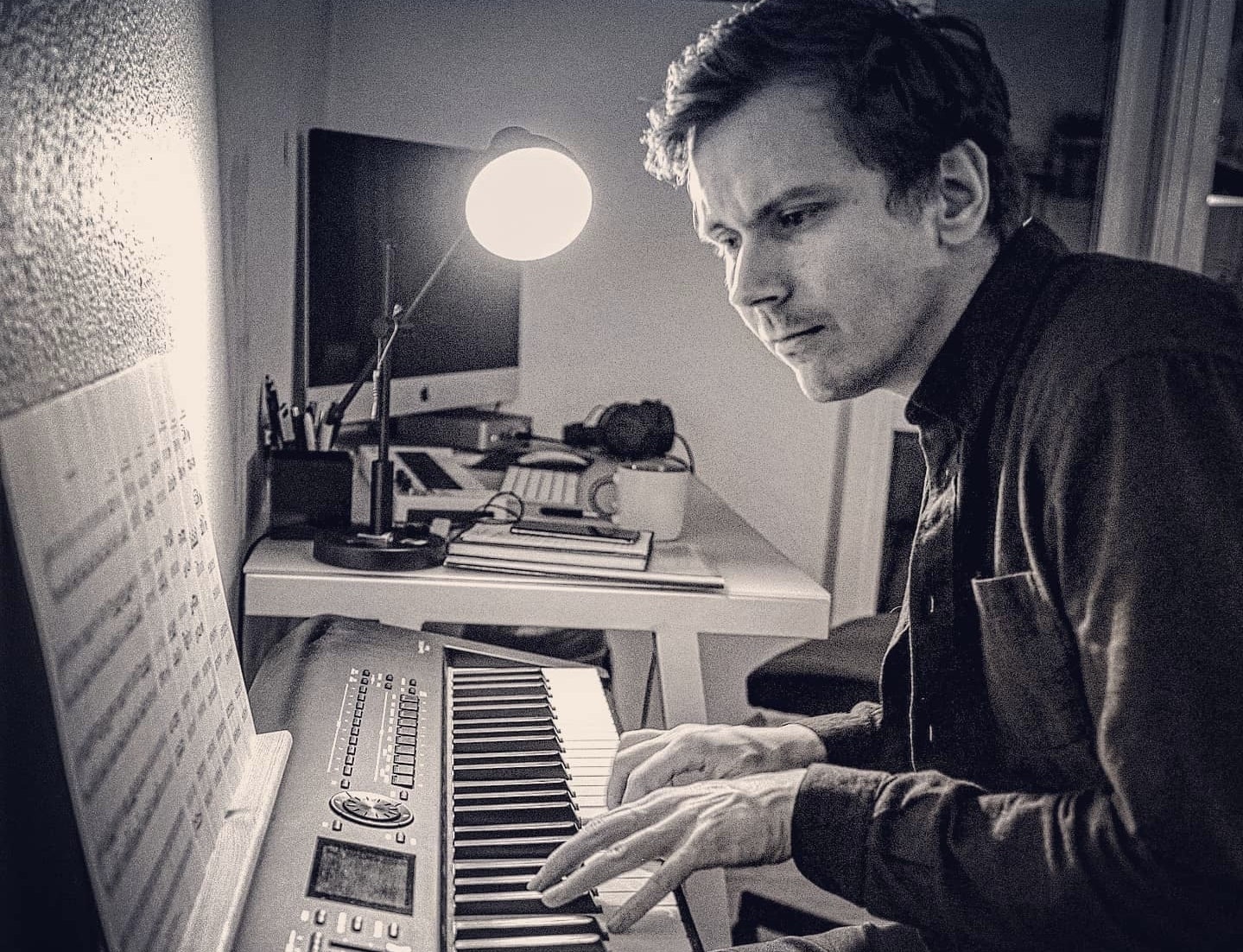 Let's start from the beginning… I grew up with a lot of siblings in the suburbs of Copenhagen. We had a small piano, and as the only child, I showed huge interest in that from a very young age. When I was around 8, my mother signed me up for piano lessons and pretty fast I showed a talent for it. And some become virtuosic masters at a very young age, but that shouldn't happen for me… in fact, only after a few years, I decided to stop playing as I didn't want to practice and go to lessons each week. That could have been the end of the story but luckily it wasn't!
I kept returning to our piano to practice and finally when I was around 14 years old, I got in touch with a teacher and started lessons again. He taught me a lot of stuff. At this point, I only knew how to read sheet music, but I had never heard about chords. He really changed that. And after only 6 months with him I was able to improvise on the piano and create my own small melodies. Unfortunately, I had to go away for boarding school at age 15 and had to stop the lessons again.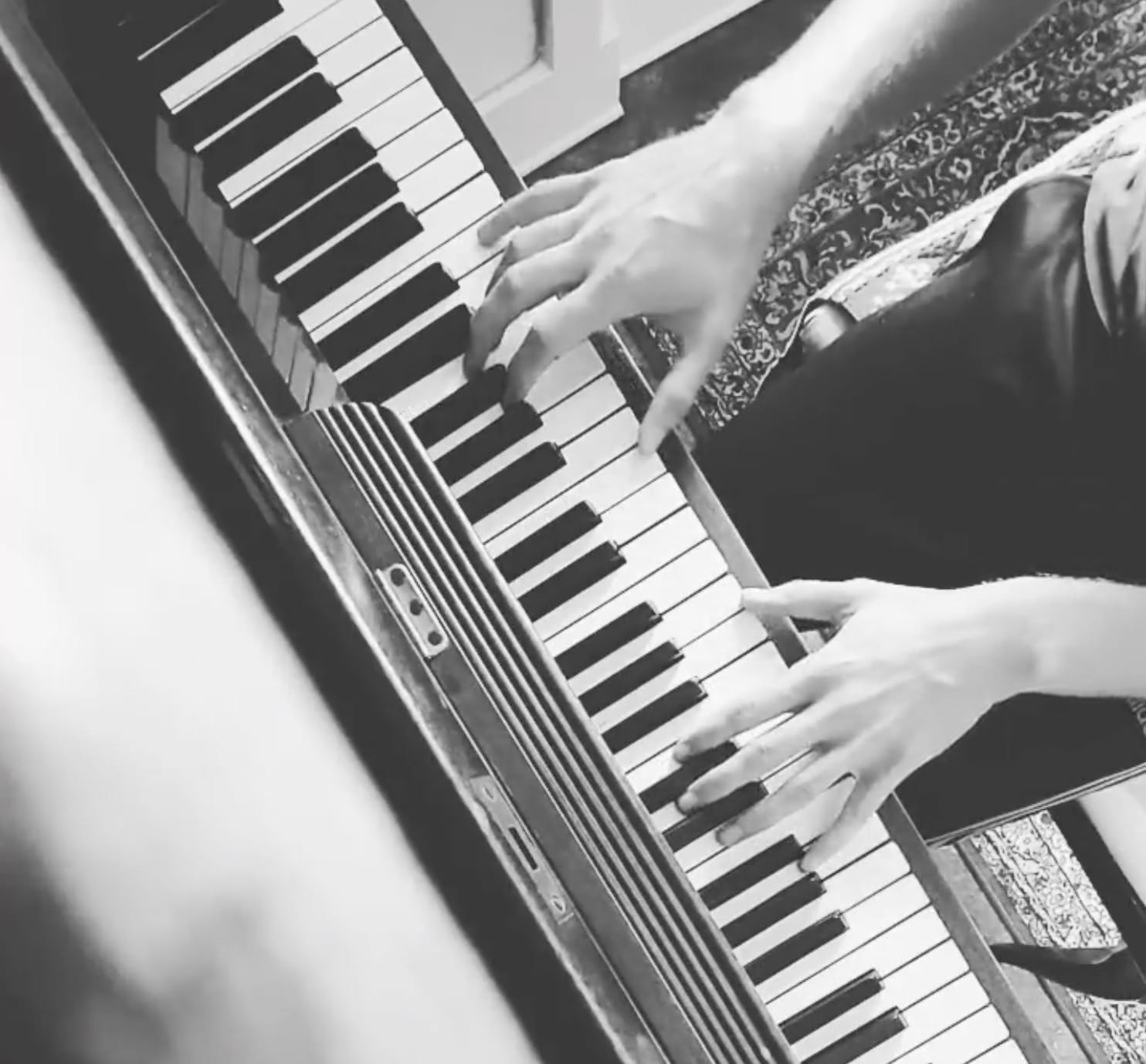 However, I kept playing. On the boarding school we had a little piano in the ballet hall where I could play. And when I got to high-school I joined the musical band for three years in a row. My participation in the musical band actually brought me in to a small cover band where I played keyboard for a while.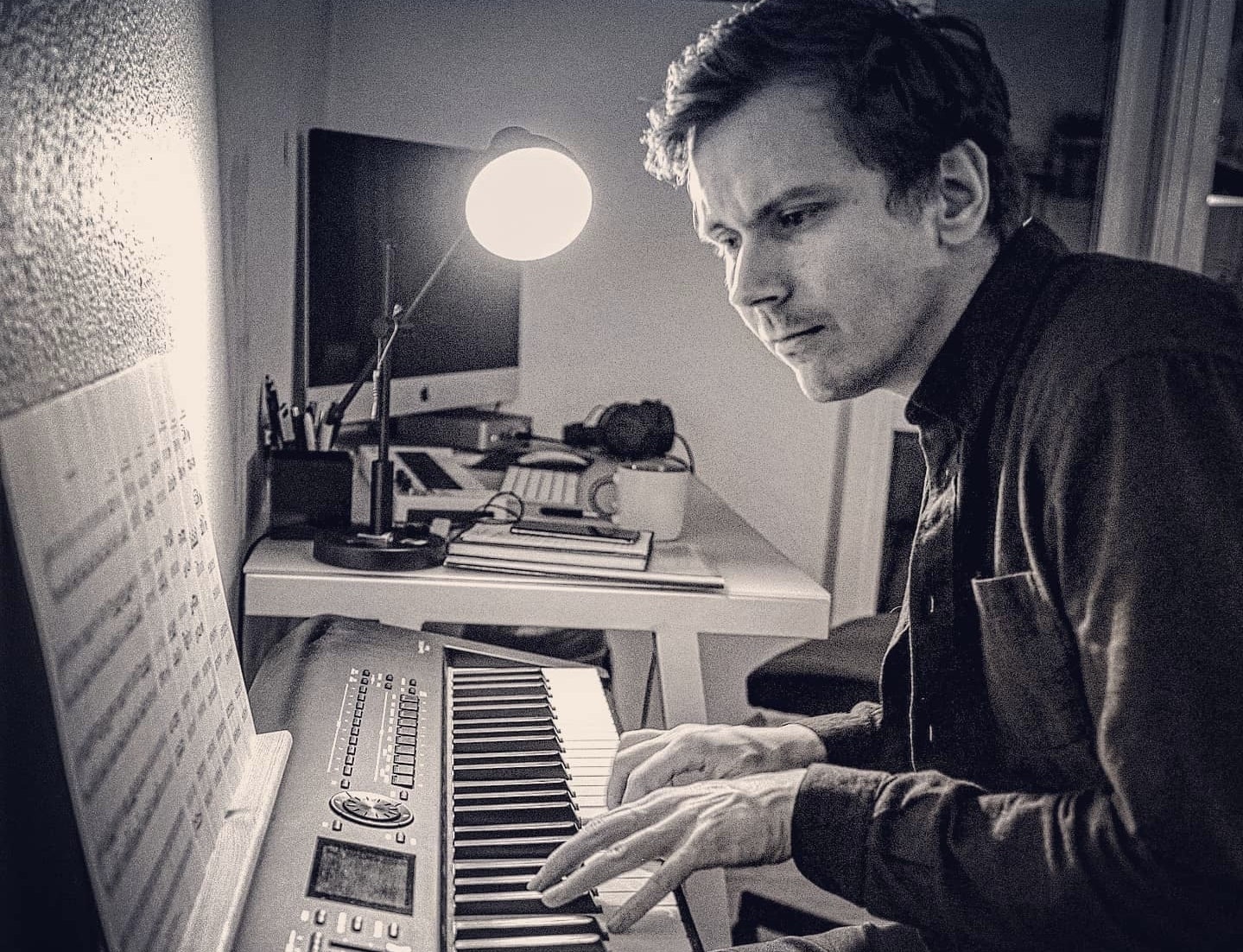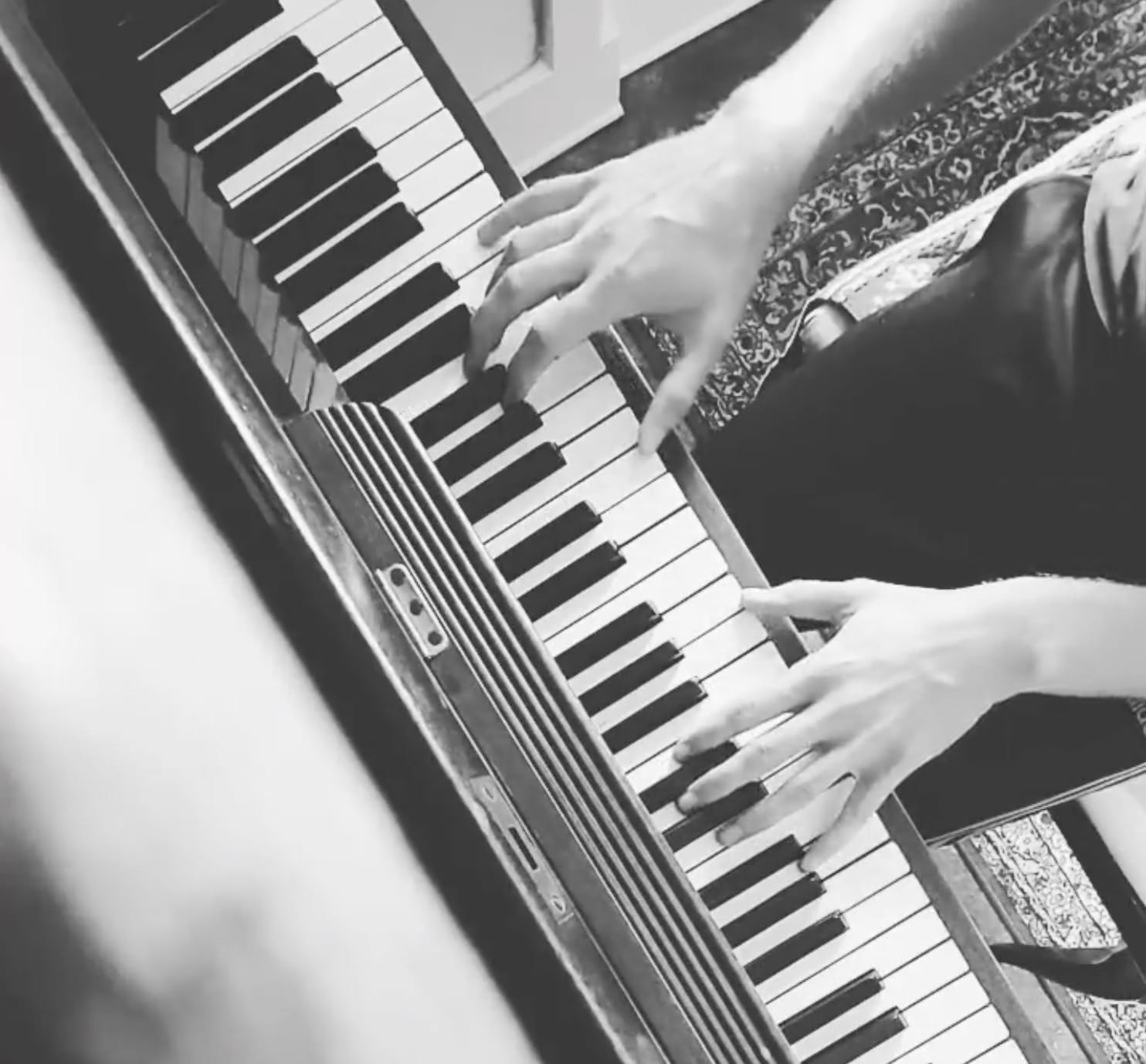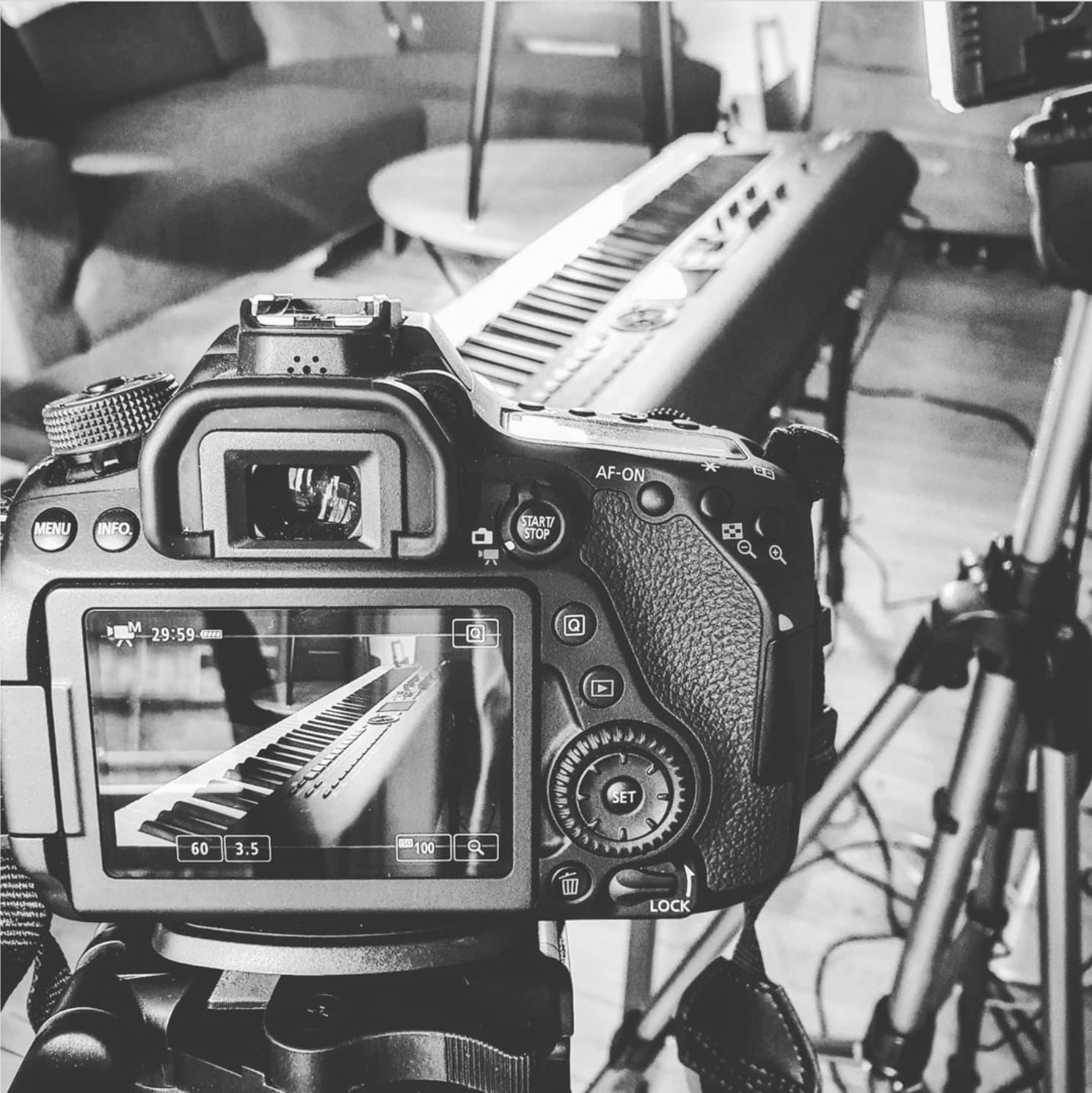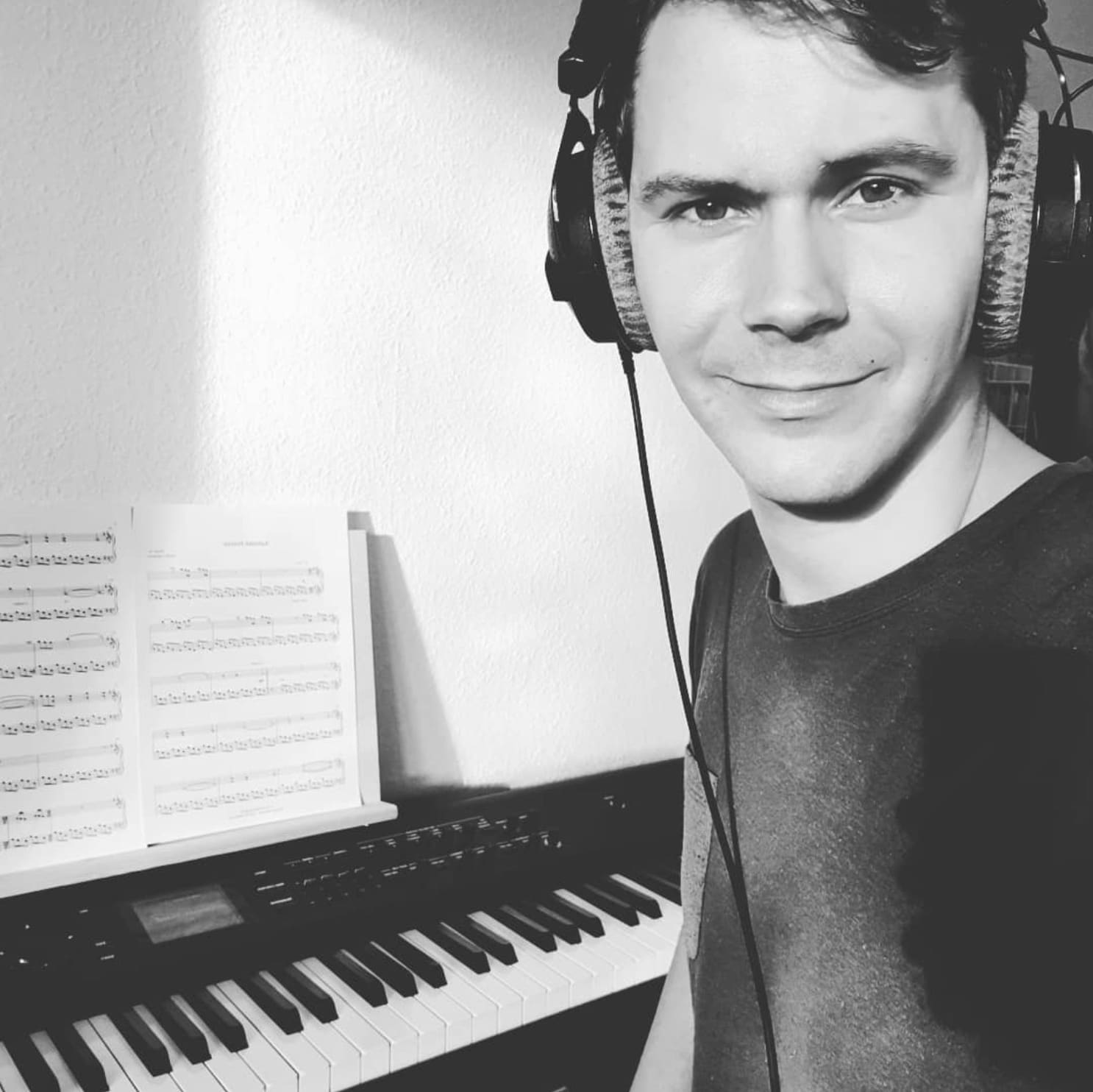 The story of Jacob's Piano
But as it had happened so many times before, I slowly faded away from the keyboard after high-school. After a few gap years, it was time to think about what I would do with my life. I ended up starting a bachelor's degree in economics (I love mathematics) and it seemed like a perfect match for me.
But just around the time I started my studies, my mind started to wander around the piano again. Furthermore, my cousin told me how he earned a small amount each month on YouTube from monetizing his videos. I realized that piano covers on YouTube at the time had very low quality (both in terms of video and audio) and incentivized by the opportunity of earning a little extra money beside my studies, I tried to make my first YouTube piano cover. What I didn't know, was that I made a life-changing decision.
Although nobody really saw my videos in the beginning, I became very dedicated to the YouTube project pretty fast. I still thought that the general quality on YouTube was not so high at that time, and that my videos had to have some potential. So I kept uploading. On December 27, 2013, I uploaded a cover of I See Fire (Ed Sheeran) from The Hobbit, and this became my first video that actually got some views (and a subscriber once in a while). With no further success, I continued uploading another year and on November 14, 2014, I uploaded my cover of the Interstellar soundtrack. This became a massive success (relative to my channel at the time – I had 280 subscribers) and now I knew there was some potential. One year later I had 8,000 subscribers.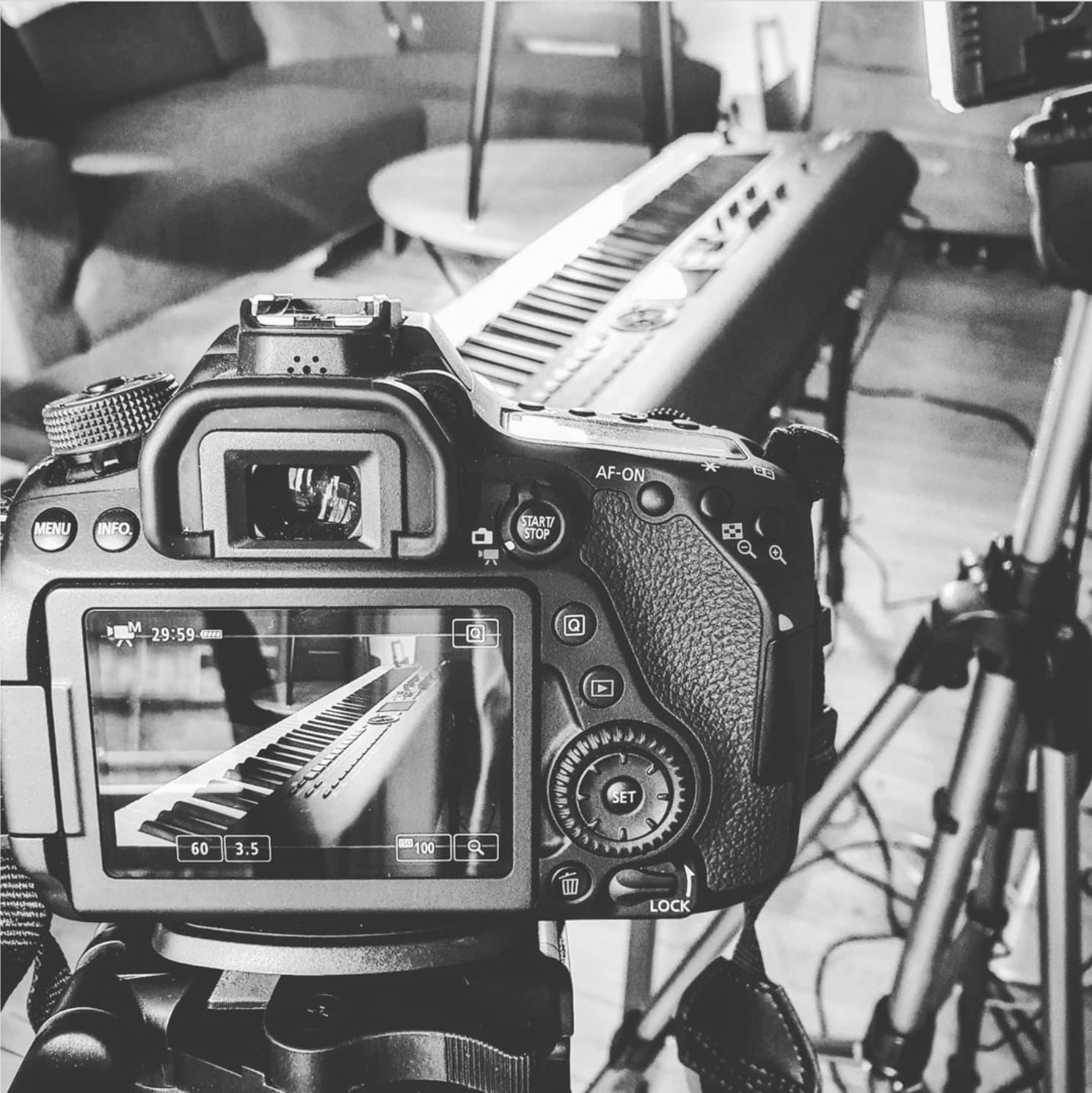 However, the two following years, things remain pretty quiet. None of my videos got much success. But in the autumn of 2016, I released 4 Beautiful Soundtracks and a few weeks later Mariage d'Amour. These two videos became a great success and at that point, I realized I was building something I could one day live from. One year later, late in 2017, I had gained 110,000 subscribers and a year after that, I had gained 277,000 subscribers.
Around 2018, I started to work more seriously on my own original compositions. I don't want a career depending on other composers making music that I can recreate. I love making cover music, and I will continue to do that, but my main focus will be original music completely formed and shaped by myself. Around the time I am writing this (March 2021), I have close to 1 million subscribers on YouTube and I am so thankful for each and everyone. It is because of you that the unreal scenario that I can pursue a musical career has become real.
While the whole YouTube project evolved, I got through my studies, and finally in January 2019 I graduated. At that point, I could actually live from my music, but I decided to stay in the job that I have had through my studies. I negotiated a nice contract, so I only had to work 10 hours a week and then I could spend the remaining time on music. However, in November 2020,  I took the unavoidable step and quit my job to work full-time on myJacob's Piano project.
Today, my work is much more than just practicing piano and writing songs. Shortly after quitting my other job I started to develop my first online course (Jacob's Piano Production Course). It has taken loads of time to develop and record. Secondly, I have developed my website store almost by myself and keep spending many hours to maintain and improve it. But why not just spend time on the fundamental part – writing music? Well, I really like to do other things than just practicing piano. I think it was extremely fun to record my course, and love to go creative with the website.
I also spend a lot of time maintaining social media (Instagram and Facebook) and I also participate in various online courses in mixing, arranging, and composing to keep learning new stuff.
One of my goals for the future, is to engage more people in my work. To be working more with other musicians (maybe cellists, violinists etc.) and audio engineers. Composing larger orchestral arrangements is a dream that I think may come true and maybe one video and can compose something for movies – who knows?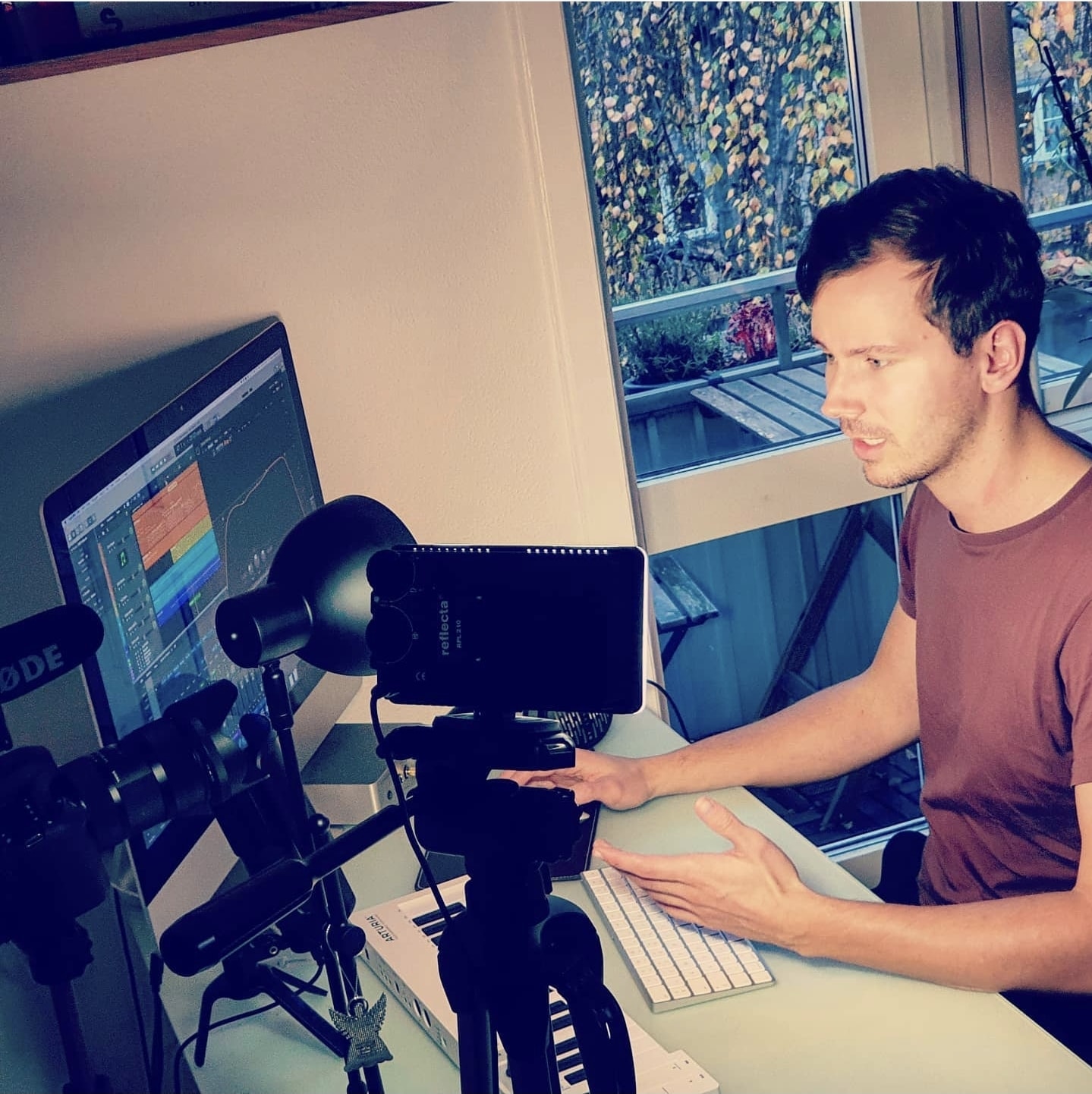 Well, not as long a story. Me and my girlfriend Bolette (who I was so extremely lucky to meet in 2019) live in a small apartment here in Copenhagen. Bolette is a veterinarian with a big passion for animals, so I guess it is just a matter of time before we have both cats and dogs in the home. For now, we have three cute pet rats. No kids yet.. that will come some time in the future :D
I hope you enjoyed reading so far, but now there's not much more to say. I hope you will follow my journey onwards.
– Jacob