Learn how to
read sheet music
Start your piano journey the right way! Learn Sheet Music with Jacob's Piano as your teacher.
7-Day Money-Back Guarantee (?)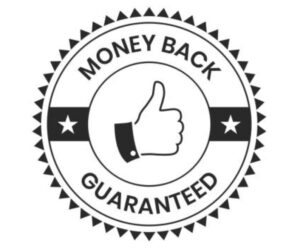 100% 7-Day Money Back Guarantee
After your purchase, you have 7 days to test the course and determine if it is valuable for you. If you're not completely satisfied and don't find value in it, I will refund your payment, guaranteed!
Save money on expensive teachers. Save time searching for low-quality free videos.
Sign up for a free preview and keep an eye on your inbox!
By signing up you consent to receive e-mail marketing. You can unsubscribe anytime.
Why should I learn
sheet music?
There are so many good reasons to learn sheet music. It's the fundamental place to start when learning piano as you will understand the basic and sufficient theory to develop as a pianist and musician.
If you only learn using visualizers you will get stuck at certain level and have a hard time elevating your piano skills.
Yulong He
Verified owner

Learn Sheet Music with Jacob
Alejandro C.
Verified owner
I really appreciate this course, it helped me to understand sheet music and the
...
Show More
4 months ago

Learn Sheet Music with Jacob
Jesus Ardaiz
Verified owner
Estoy disfrutando mucho el curso. Los vídeos, las explicaciones, Lis ejemplos so
...
Show More
4 months ago

Learn Sheet Music with Jacob
Kirsten
Verified owner
Very helpful, even if you're not a beginner; very fast and helpful support
4 months ago

Learn Sheet Music with Jacob
Giovanni Santos
Verified owner
I'm finding the course very helpful. I'm getting the answers I always had. Short
...
Show More
4 months ago

Learn Sheet Music with Jacob
Do I get lifetime access?
Yes! There's lifetime access and no recurrent payments. It means that you can go through the course at any speed you like, and you can keep returning to the course if you want to go over it again.
Do I have to follow a schedule?
No. You can sit back and relax and go through the videos at any pace you like. I do encourage you to spend some time on the course each day, to make sure you stay motivated.
No. You can learn from the course without any equipment. However, it's a very good idea if you have a keyboard or piano where you can play and practice using sheet music.
Yes. Within the first 7 days of purchase, you can request a refund – no questions asked. So don't hesitate to get started. If the course is not right for you, let me know within 7 days.
Sheet Music

vs. Visualizers
Visualizers can help you quickly and easily get started on the piano. They show you the notes as you play, which is great for beginners. However, there are some downsides to this method of learning.
The downsides of using visualizers:
MIDI files used in visualizers usually lack dynamic movement. The notes often play at the same speed without variation.
You can only see a small portion of the music (1-2 bars) at a time, making it hard to get an overview of the whole piece.
Visualizers won't teach you the theory behind the music, like pitch names and chords.
Constantly playing/pausing, scrolling, and adjusting the pace in visualizers can be frustrating and hinder your learning progress.
While visualizers can be a great starting point, it's essential to invest in learning how to read sheet music for long-term growth as a pianist.
My name is Jacob Ladegaard, and I am a composer and pianist based in Copenhagen, Denmark. The name "Jacob's Piano" originates from my YouTube channel and has now become my primary artist name for all my released works.
In addition to my passion for music, I have also dedicated myself to the realm of education and online entrepreneurship. I am proud to have amassed over 1,400,000 subscribers on YouTube, 150,000 followers on Instagram, and have garnered more than 500,000 monthly listeners on Spotify.
At present, my life revolves around creating and recording music, both original compositions and covers, as well as producing content for social media. Furthermore, I am eager to share my knowledge and expertise through online courses available on this website.
A brief introduction to the course.
A brief walkthrough of the course content and the tools used throughout the course.
5 REMAINING (BUT IMPORTANT) DETAILS
Get Immediate access to the course
Start learning sheet music now!
Learn Sheet Music with Jacob
The simple approach to learning sheet music
Join the course and learn…
You are redirected to the checkout page, where you can pay safely with:
After payment, you have access to the course immediately.
Thank you so much for considering joining my program on learning sheet music. It's my goal that you will never regret joining this course.
The ability to read sheet music is such a fundamental musical skill, that you'll benefit from the rest of your life.
I've met many who think it seems unmanageable to learn music notation, but with this course, I hope to prove that reading sheet music is not as hard as it first seems.
Don't hesitate to reach out to me if you have any questions!
– Jacob
7-Day Money Back Guarantee
No questions asked. Reach out within the first 7 days of your purchase and you'll receive a refund.
Read more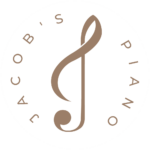 © 2023 – Jacobs Piano ApS