Have you ever wanted to record your piano keyboard playing but didn't know where to start? Or maybe you've tried recording with a microphone, but the sound quality just isn't quite what you're looking for. Well, there's another option that you may not have considered yet: MIDI.
MIDI stands for Musical Instrument Digital Interface, and it's a way of communicating musical data between electronic devices. In the case of keyboard recording, MIDI allows you to capture the actual notes and timing of your playing, rather than just a recording of the sound.
Here's how to get started with recording your keyboard using MIDI:
Learn how to Make beautiful piano recordings
Now that you know how to record your keyboard using MIDI, you can take your piano tracks to the next level by learning how to use your MIDI recordings to create a beautiful and professional-sounding recording output. In my Piano Production Course, I'll teach you everything you need to know about recording and producing piano music using MIDI, including:
Whether you're a beginner or an experienced pianist, my course is the perfect way to take your piano recordings to the next level. So what are you waiting for? Click the link below to learn more and sign up today!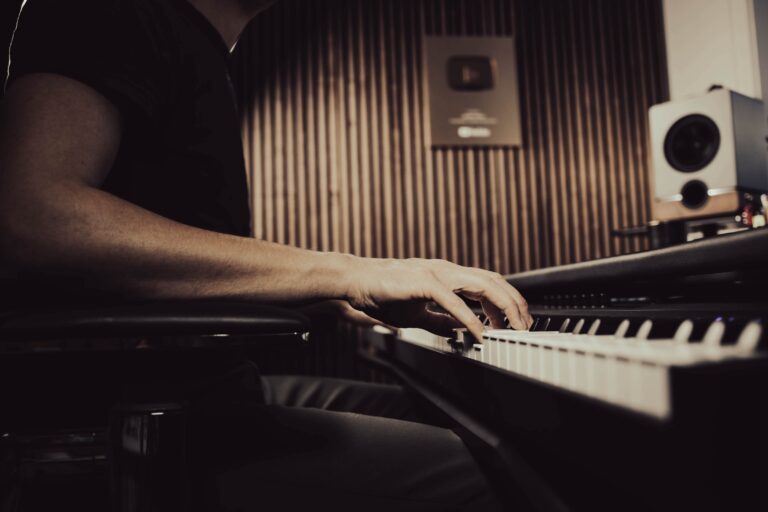 Piano Production with Jacob: A MIDI Recording Course
A comprehensive introduction to MIDI, Software Instruments (VST), and Mixing with a primary focus on piano recordings.
There's a lot to learn about MIDI. If you want to keep reading, I suggest this comprehensive article: https://blog.landr.com/what-is-midi/
Thanks for reading this article. You can find even more interesting piano and music production-related articles and videos below.